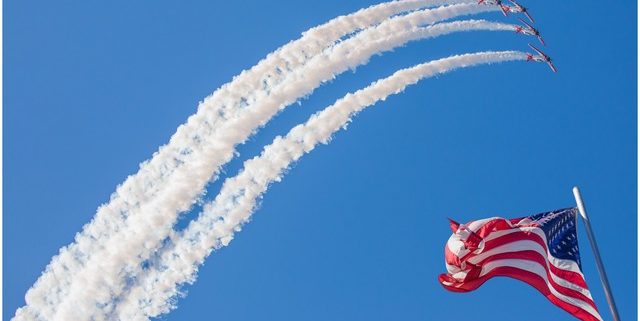 Are you an aviation enthusiast or pilot? Sign up for our newsletter, full of tips, reviews and more!
It wasn't all good, but the weather in Lakeland turned from miserable on opening day to spectacular on day two, as the clouds rolled away to be replaced by crystal blue skies and temperatures in the mid-70s by midday. Attendees at the fly-in were also treated to new sights and sounds, airplanes flying. The first day at the show was eerily silent, as very low ceilings and day-long thunderstorms kept planes on the ground until a lonely Cirrus departed IFR around 7 p.m.
2018 has been a light year for news at Sun 'n Fun, with few aircraft related announcements and just a scattering of other news. One interesting new product that hasn't yet gotten much attention is the all-composite Rotorvox gyroplane, which is a beautifully engineered bird that looks like a Cirrus with rotor blades. And the return of Flight Design to the LSA field was a welcome sight, as well, as the company came to Sun 'n Fun with a pair of Dynon HDS equipped models to herald the company's return to doing business after non-aviation related issues with its former parent company forced a nearly two year hiatus from the scene.
While Sun 'n Fun had a lot of flying on Wednesday, including a rocking demo by an Air Force F-16 and the awesome evening airshow, there was a strangely small number of airplanes on the ground due to severe weather leading up to the event and that was still raging in some places as late as yesterday. Great weather around most of the country has cleared a path to Lakeland, so Sun 'n Fun should see a ton of arrivals on day three, which is going to be another spectacular one.
Plane & Pilot's team is scouring the show grounds so look for new stories throughout the day on our Facebook and Twitter pages. And, hey, let's go fly!
The post Day Two: Sun 'n Fun Makes Good On Its Name appeared first on Plane & Pilot Magazine.
https://www.miamiflightacademy.com/wp-content/uploads/2018/04/4173/day-two-sun-n-fun-makes-good-on-its-name.jpeg
427
640
Miami Flight Academy
http://www.born2fly.fr/wp-content/uploads/2014/11/MiamiFlightAcademy.png
Miami Flight Academy
2018-04-16 11:05:32
2018-04-16 11:05:32
Day Two: Sun 'n Fun Makes Good On Its Name